PRODUCTION
AND
SUPPLY
CHAINS
PRODUCTION
AND
SUPPLY
CHAINS
The importance of digital tracking in the food chain
The concepts of Tracking and Traceability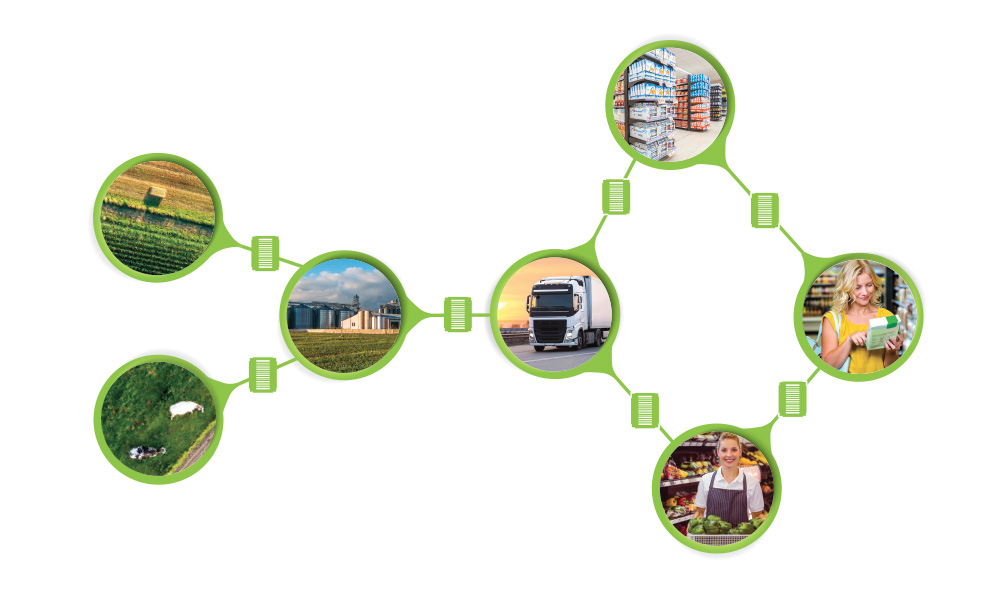 3
INDUSTRIA ALIMENTARE/PRODUTTORI
"Traceability is not only an obligation, it is a promise of health for the future"
TRACKING
TRACKING
It is the activity of following a trace (left for example with specific labelling).
It is the keyword of the agri-food sectorand responds to:
the new hygienic and health parameters made mandatory by legislation
increasing consumer demands for food safety
the need of businesses to innovate in order to be competitive in the market
TRACEABILITY
TRACEABILITY
It is the ability to find the trace.
TRACK software allows you to monitor internal and/or supplier lots and provides detailed views of printouts of tracking documents.
The printouts represent summaries of tracking data on both internal lots and supplier lots identified by a precise item/product.
The colour indicators allow an immediate identification of goods purchased or goods in stock, enabling constant monitoring of all the main planning aspects:
products in stock
products sold to customers
date
quantity sold or remaining/li>
TRACK, between agriculture 4.0 and smart farming
TRACK, as food tracking and management software, makes it easier to achieve goals of environmental, economic and social sustainability, pillars of European legislation and the modern concepts of agriculture 4.0 and smart farming.
In fact, TRACK contributes to optimising the internal processes of a business and, consequently, all processes along the production chain.
This is because it is a software application that fits into the broader framework of technological innovation represented by Blockchain and IoT (Internet of Things). Track solutions can now quickly process a large amount of data, link them together and enable precise analyses based on which food businesses can:
The main areas of impact of digital tracking
Contact a food tracking expert today
Fill out the form and you will be contacted by one of our experts within 24 working hours to schedule a personalised demo based on your needs.